To celebrate the Mothering Heart of All Women...
I'm giving YOU a FREE Gift — Full Details Below!
Hey Danette here,
Mother's Day is approaching and when I was quarantined with my family earlier this year, I really got a chance to indulge in my role as of mother.
Don't get me wrong, for all us mothers out there, we understand it's a 24/7 job that, for the most part, comes with more tears and pain than awards and thank yous.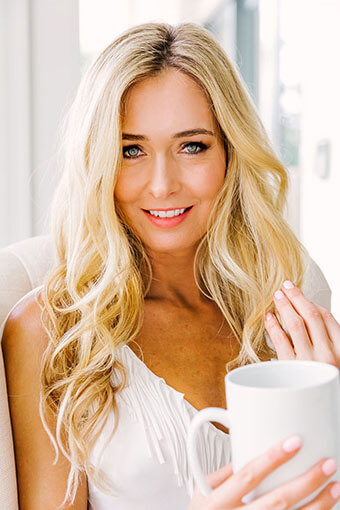 But life gets so busy while running a business that takes me all around the world to speak and inspire others, work to formulate the perfect blend of high-quality superfoods, and providing coaching day and night to my tribe of sisters that are working daily to rise to their best self. I know you know what I mean, all that time and energy to provide my best to those I love to serve.
That doesn't even include all the activities to support my two daughters with school, sports, friends, boys (ahhh!), and the huge list of things to do with teenage girls. It was easy to lose sight of the simple pleasure of being with the two little girls that grew inside my womb for 9 months and have blessed my life every day since.
All this amazing time with each other has my heart full and it has me feeling inspired. I think of all the strength of being a mother has given me. The strength I gained from losing my son and from raising my daughters. This strength and amazing gift of motherhood or anyone who is a nurturer needs to be rewarded.
That's why I'm taking a new twist on one of our most popular promotions we do every year. This is HUGE, and I am so excited to honor all the mothers and nurturers out there with something truly special.
Before I get into that, in these trying times our saving grace which has helped create these magical moments with my family has come from what I do to care for myself daily, so I can serve the ones I love. You can't pour the love you have into your family if your own cup is empty…
That's why I make time every morning to NURTURE
MYSELF with my FAVORITE, good-for-you chocolate

that can be enjoyed DAILY!

If you're a chocolate lover, you know what it feels like to have to turn it down because it's "not healthy for you".

And until now, that was true!

Most chocolate products sold today are LOADED with unhealthy sugar, go through excessive processing which strips out most of the nutrients, and are loaded with fattening calories.
But what if I told you that I've discovered a new healthy HEALING chocolate you can enjoy on a daily basis…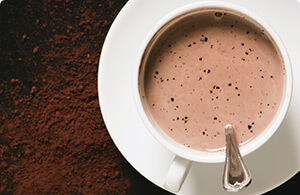 In thick, velvety hot chocolate…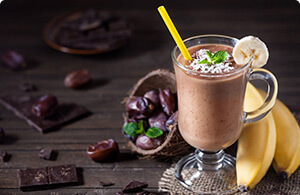 In delicious chocolate smoothies…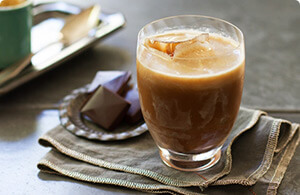 Even in your morning COFFEE…
… guilt-free!
In fact, this little-known form of chocolate is so healthy, you can use it to create the most RICH, DECADENT desserts you've ever tasted… on a daily basis... without worrying about ruining your diet!
Here's a quick sample of the dozens of incredible chocolate-based desserts you can enjoy guilt-free...