Better results without harder work
Use my favorite bands I use everyday
You can make your excercises more FUN!
3 different resistance levels so EVERYONE can use them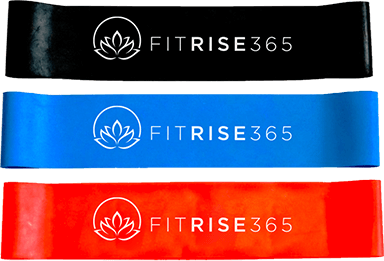 I want to make sure that you experience the best results possible with this 30 Day Booty Camp. Resistance bands are key to maximizing your results and getting you the youthful booty and thighs, you always wanted.
These are my favorite resistance bands that I use every day in my own workouts, and I will be using them during the 30 Day Booty Camp.
I use these bands because they increase the intensity and accelerate the effectiveness of each workout without making the exercises harder. They also help to change up the workouts so you can work more areas differently, in less time.
Plus, it makes doing these exercises even more FUN!