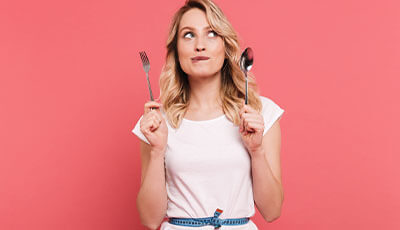 Millions of women in the U.S. start diets every year...
And around 95% of them FAIL. But why is that?
Well we can tell you this…
It's NOT because people are bad at dieting…
And it's NOT because these diets don't work...
It's Because Their Brains Won't LET
Them Lose Weight…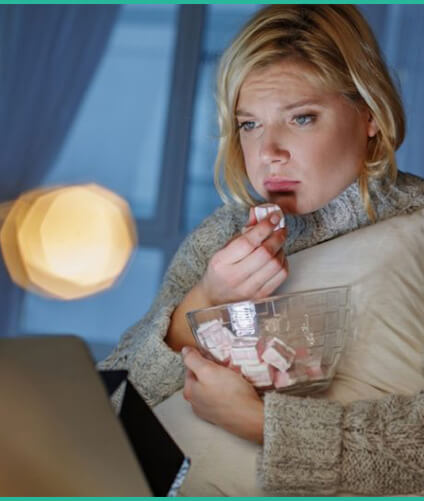 It happens all the time, like it did to my friend Jennifer.
Jennifer hated how her diet was going...
She would eat well most of the day at her stressful job...
A small, healthy breakfast like a fruit smoothie with a scoop of protein...
A nice salad or maybe broiled salmon with grilled asparagus...
And maybe a handful of almonds in the afternoon.
But by the time dinner rolled around, her willpower vanished into thin air.
It was like something hijacked her mind...FORCING her to eat!
Now that her guard was down in the comfort of her own home, she could finally eat her stress and anxiety away.
Worse is that once she started...
She often couldn't stop...
Even if she was full.
Deep down she KNEW she needed to stop eating
like this... but she couldn't control herself...
So many times she would put her bag of chips or cookies away, patting herself on the back for a job well done...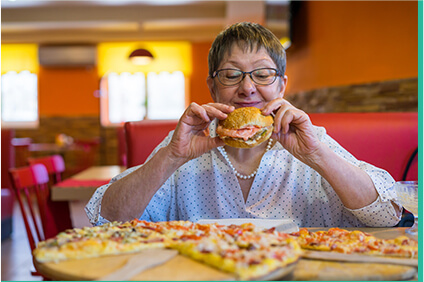 Just to dig right back into it a few minutes later when no one was looking.
Many times this went on until she physically couldn't eat anymore.
Sometimes she ate so much she would feel nauseous...
But that wasn't even the worst part...
The worst part was the guilt...
The guilt of ruining her diet again...
The guilt of feeling like she was out of control...
The guilt of trying to hide her secret eating from her husband because she was too embarrassed to admit her problem...
And if you feel like Jennifer, you're not alone...
Because over the past 11 years or so I've worked with hundreds of thousands of people...
And unfortunately Jennifer's story is not unique.
She's a classic "emotional eater".

I've figured out one crucial trigger of emotional eating...and it's not what you're thinking…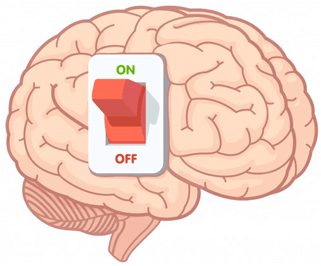 It's not your diet...
It's not exercise...
And it's not hormones…
It's something OUT of your control...until NOW!
Believe it or not, inside the brain is a "switch" that hijacks your ability to stop eating...
And it gives you the urge to snack even when you're already full.
See, when your system is in perfect health...
Your brain and body communicate in perfect harmony, so you experience hunger only when your body needs food.
But when this switch accidentally gets flipped on, your body TRICKS you into feeling tired... moody... and HUNGRY.
And as far too many of us know...
Tired + moody + hungry = emotional eating!
The good news is we've discovered one critical reason why this happens...
And more importantly we know how to address it in an easy, fast, convenient way that you probably haven't seen before.
It's all based on cutting-edge research from well-known institutes all across the globe...
And it's delivering impressive results to people who have tried everything and feel like they're no longer in control of their body.
But before I share everything with you, let me first introduce myself...