We've been bombarded with gut-health information from all angles but one question remains...
If probiotics are soooo great…

Why isn't

yours working?
In 2019 we finally have an answer.
Plus, how a new "active-balanced probiotic formula" is helping Americans who USED to worry about emergency bathroom stops… embarrassing gas… and bloated-looking tummies feel better than ever!
Ever since probiotics have become a mainstream topic, manufacturers have been tripping over themselves to profit from the newest health craze.
And consumers are eating it up by the spoonful.
The National Center for Health Statistics reports that over 3,900,000 Americans have taken a probiotic within the last month, with no signs of slowing down.
They're buying probiotic filled this, and probiotic-enhanced that…
But are they REALLY getting what they think?
Well, yes and no.
A new report from the University of Toronto reveals the truth behind the labels.
In one key example, researchers revealed the amount of actual probiotics is so low in yogurt containers that you'd have to eat 25 individual packages of yogurt to receive ANY benefit from the probiotics inside ...
These are products backed by "clinical trials" and they STILL fail in lab tests.
Could you imagine thinking you're doing everything right, only to find out it's just another slick marketing tactic?
This could be why nothing has worked before...
And why there are still some HUGE misunderstandings about how to choose the RIGHT probiotic — one that will actually do what it says!
Maybe that's why I hear a lot from you about wanting to try a probiotic... but haven't.
Or others who have tried a probiotic, but experience limited, often discouraging results.
If this doesn't seem fair — you're definitely not alone. So...
Why do so many take probiotics but feel just as bad…

While others feel radical changes

in overall wellbeing?
To start, many popular probiotic supplements are mass-produced, mass-packaged, and mass-distributed — many times suppliers cut corners by packing DEAD bacteria into your "healthy" supplement. YUCK!
And you already know how many "probiotic-fortified" health foods are actually nothing more than well-oiled marketing machines (with some random bacteria sprinkled on top...)
When I found this out, I was just as surprised as you.
So I decided to put my degree in pre-med and nutrition to work and do something about it.
And one of the BEST ways I know is to focus on supporting "good bacteria," while avoiding all the JUNK.
This is vital if you want to maintain proper digestion, clear-headed thinking, and a flatter, bloat-free belly… :)
After all, it's no secret…
Improving your gut health can help…
Flatten your stomach...
Ramp up your energy throughout the day...
Keep your mind sharp...
Keep digestive discomfort miles away (bye-bye bloating and RUSH bathroom visits!)...
Maintain smoother younger-looking skin (did you know what shows up on the outside really starts on the INSIDE?... YES, beauty really does come from within!)...
Keep your bones strong...
Help maintain a stable mood…
And so much more...
In other words, your gut health is a CORE aspect of your entire health and wellness.
That's why I make it a priority to support the beneficial bacteria swimming around in my gut...
I want to feel great, look healthy, and have energy to be the BEST mother, wife, mentor, leader, friend, and confidant possible.
And one of my favorite methods, on top of enjoying probiotic-rich foods like fermented kimchi and kefir (a delicious yogurt drink with naturally-occurring probiotics)...
I keep my healthy foundation strong, nourished, and full of life by taking a daily Probiotic supplement.
But finding a product that has the right quality is so hard, and to make things even more difficult, the market is overflowing with different options.
Honestly, strolling around the grocery store and staring at a wall of supplement bottles is NOT my idea of an enjoyable health experience.
It's no surprise so many are left scratching their heads, choosing to do nothing about the most important part of their health. And with...
Over 1.4 Million people who follow my advice on Facebook…
88,000 who subscribe to my YouTube channel…
300,000 who read my daily emails about health and wellness…
And the thousands of satisfied customers (and counting)...
I believe you deserve clarity about what REALLY works to maintain a healthy gut so you can experience ALL the incredible benefits you deserve.
That's when I had a
"Gut Check Moment" and realized…
The only way to GUARANTEE
I use and recommend the
BEST probiotic possible,
is to create one myself...
So that's what I did!
I'm VERY intentional about what I put in my body. So, when I create a new supplement, I want to feel confident that what I'm putting into my body reflects what I'm sending out into the world.
Are the ingredients clean.
Are they sourced ethically.
Are we putting Mother Earth's desires first — even above our own.
Are we sharing everything that is inside our products, so that you know with certainty that what's on the outside of our bottles matches what's INSIDE the capsules.
And there is so much more that goes into the creation of our products, which is why we stand by everything we do with passion, purpose, and our pocketbooks :)
When we applied this process to gut health, the result is...
The Last Probiotic

You'll Ever Need!
I love to see my followers making healthy dietary choices that contribute to better overall health, and I encourage you to add probiotic-rich foods to your diet when possible.
But it's still very difficult to ensure you're getting all the different strains of probiotics you need, in adequate amounts, by simply adding new foods to your diet.
In reality, you're not going to eat kimchi, or sauerkraut, or drink kefir multiple times a day.
And you don't have to!
I believe in Balance.
Balance with food choices and lifestyle (so you can enjoy a wide range of delicious meals, without checking for a probiotic count on the side)...
Balance with your emotions (so you can approach life with a clear head, while also experiencing the entire range of emotions for a FULFILLING life!)
And most importantly…
Balance within your GUT, because a diverse and balanced gut flora is the key to maintaining healthy digestion, clear-headed thinking, smooth skin, stable energy, and so much more…
That's Why I Chose To Create 50 Billion Probiotic
I set out to create a probiotic supplement with the most studied strains, in proper quantities, with the manufacturing, storage, and shipping processes that guarantee you'll get what you pay for.
And here at iRise Organics, we don't cut ANY corners. If we cut anything, it's our profit margins, because your health, your wellness, and your vitality comes first. It's our way of standing with you as you rise into radical self-love with the help of our products and programs.
50 Billion Probiotic is the probiotic supplement that I use myself.
It's what I give to my husband Craig and my two daughters.
It's my go-to conversation starter for family gatherings (hey, when you've got something as great as this… you'd talk about it too!).
Let me tell you about the amazing formula that has been working for my family and will soon be working for yours.
To start...
We packed these 12 active super-strains into every small capsule of 50 Billion Probiotic
No one wants to try yet another probiotic without seeing results.
That's why we consulted with expert probiotic formulators, who's ingredients are backed by extensive research and quality-control, and decided to pack only these 12 proven strains into every easy-to-take capsule.
Separately, each strain is "active", which means they are alive when you take them (just like all the beneficial bacteria already in your gut.)
And when combined together, the formula becomes "balanced", which is great because each strain provides a unique benefit on it's own, and when combined, you get a diverse blend of super-strains working together.
It's what I call "active balance", and it all starts with these 12 strains.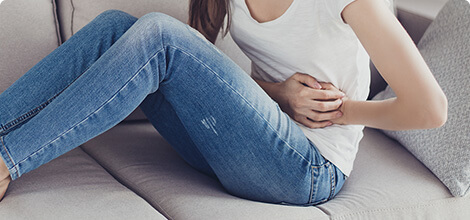 Lactobacillus Acidophilus
Ever have trouble digesting dairy? This foundational strain works with your digestive tract to smooth out these annoying digestion problems.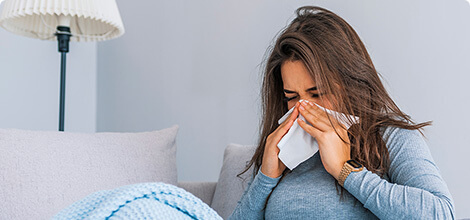 Get sick more than you'd like? Keep your immune system functioning so it can stave off infection with this immune boosting strain.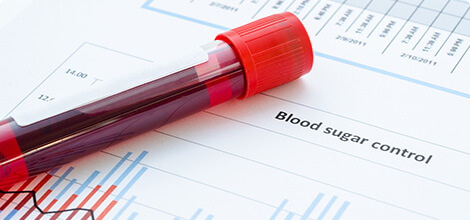 Your gut is the perfect place for bad bacteria to hang around. This bacteria fighter helps keep the balance of good vs. evil, and can even help maintain healthy blood sugar levels.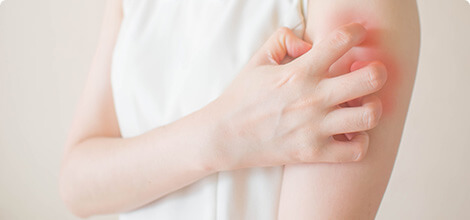 These little guys help support a healthy inflammatory response which boosts your immune system and keeps allergies at bay. Plus it helps keep fat from being stored in your gut… it's a real super-strain !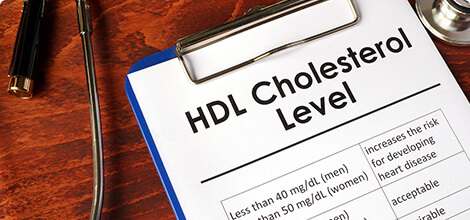 Works alongside lactobacillus acidophilus to support healthy cholesterol levels.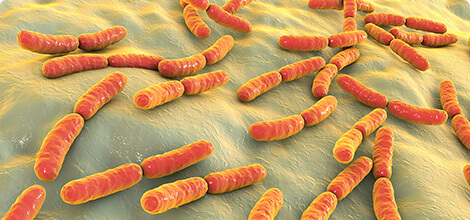 If you take ANTI-biotics, PRO-biotics like L. Brevis help protect your healthy good gut bacteria so they can help protect you .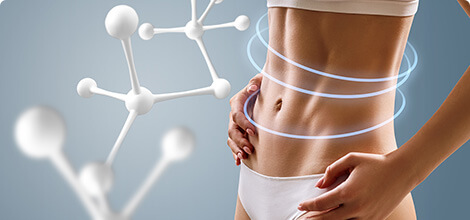 If you want a well-oiled metabolism so your body can efficiently use all the fuel from food — rather than storing those extra calories as fat, this strain is a must!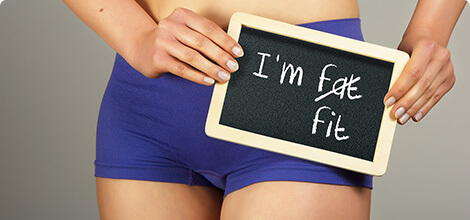 Bye Bye Fat! Increasing evidence shows this strain helps release stored fat and also slows down future fat storage. Amazing!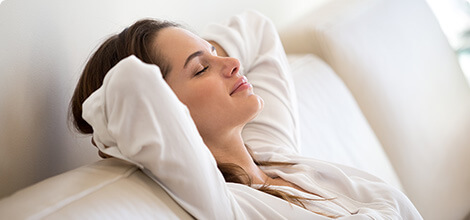 Maintaining a healthy inflammatory response is this strains super-power. No wonder it has also been shown to calm symptoms related to IBS.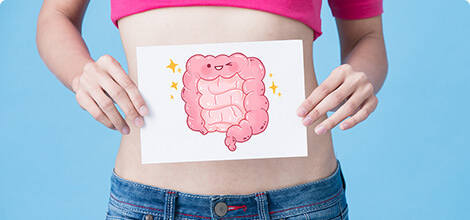 Digestion, Digestion, Digestion! Look no further than this super-strain that is known to help proper digestion so you can feel a much calmer tummy (even after heavy meals!)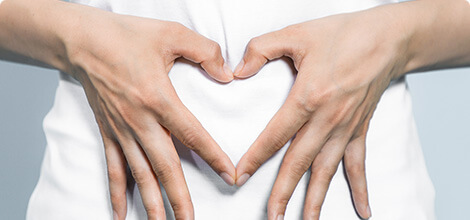 If promoting a healthy gut microflora while reducing "bad" bacteria is something you want, your gut will LOVE this strain, In fact, it naturally shows up in healthy guts!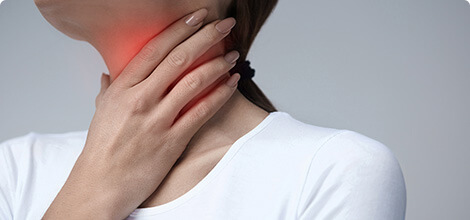 Sore when you swallow? This strain is shown to prevent common infections, especially those leading to strep throat.
And remember, 50 Billion Probiotic includes all 12 of these strains to help...

Boost Immune Health
These strains work WITH your body to fend off harmful invaders… boost your immune system… and support a healthy inflammatory response so you feel great all the time .

Keep You Slim & Sexy
Certain strains work to reduce bloating so your stomach looks flatter… Balance those hunger hormones to reduce cravings… and boost your metabolism so losing weight becomes more effortless.

Feel Energized
A healthy gut is an efficient gut. And when you absorb more nutrition from what you eat, you can feel more energized throughout the day .
Strengthen Mental Health
Achieve greater overall wellness with strains that promote a balanced mind.
There's so much good stuff inside… Your tummy will LOVE it!
I'm also excited that
50 Billion Probiotic is proudly...
Free of unhealthy fillers…
Soy, dairy, and gluten-free…
Vegan, vegetarian, paleo, keto friendly...
Produced in a non-GMO facility…
Made using only the highest quality processing methods...
So go ahead and claim your bottle of 50 Billion Probiotic today by choosing a package below that best fits your needs.
But before you do, I want to reassure you...
You'll Experience More Balance In The Next 60 Days… Or I Insist We Give You ALL Your Money Back Even If You Empty The Entire
Bottle In A Week!
When I sat down with my team to create 50 Billion Probiotic I had one goal and only one goal in mind...
I wanted YOU to be able to get your daily "Gut Check" and experience smooth digestion, crystal-clear thinking, a flatter, bloat-free belly, and more, without breaking the bank.
I believe healthy options should be affordable for everyone, not just a luxury for some.
That's why on top of 50 Billion Probiotic being affordably priced… you're also backed by our industry-leading guarantee!
60-Day 100% Money-Back Guarantee… You Love It Or You Don't Pay!
I'm giving you a FULL 60-days to test this formulation for yourself. I want you a daily "Gut Check" to your health routine. I want you to feel an incredible sense of internal balance, mental clarity, and bloat-free joy…
That's why I'm willing to risk my entire reputation by offering you the chance to try your entire first bottle of 50 Billion Probiotic for a 60 full days risk-free.
YES! Try your whole first bottle risk-free. I am so confident you will love it that I will give you a refund when you send the bottle back.
Order 50 Billion Probiotic
Today And See How Fast You

Experience Healthy Digestion… Smooth Skin… And A Bloat-Free, Flatter-Looking Tummy!

Look at the packages below to find one that works for you.

We're currently offering a unique and massive discount on our 5-bottle option, so take advantage of it while you can!

1 Bottle One-Time Offer
+ shipping
buy now
Regular Price: $69.95
most popular and best value
Buy 4Get 1 FREE
($39.95 each)
$199.75
+ shipping
buy now
Regular Price: $349.75
balance kick startPackage
3 Bottles One-Time Offer
($43.32 each)
$129.95
+ shipping
buy now
Regular Price: $209.85
Frequently Asked Questions
Is it safe with my current medication?
If you are concerned about 50 Billion Probiotic interacting with your medication, please consult your doctor. Show them the list of ingredients and ask how it fits into your current treatment. If you have any problems, remember we'll give you a prompt refund.
How many bottles should I order?
The answer may differ from person to person depending on many factors. Some of these may include how many people are planning on taking 50 Billion Probiotic. The suggested serving is 1 capsule per day, so we recommend ordering at least 2 bottles so you can enjoy savings, and if you are buying for more than one person, then order more! Plus, the more you buy, the more you save!
How long will it take before I start to feel the benefits?
Some will feel benefits within a few days, for others it may take a bit longer. It all depends on the current health of your GI tract and your lifestyle. You should give it roughly 3-4 weeks if you're eating clean and taking 50 Billion Probiotic on a daily basis. *Results may vary.
Will it help me lose weight?
It can if you combine it along with a healthy eating lifestyle. But it wasn't specifically created as a way for you to lose weight. It was made to help replenish beneficial bacteria throughout the GI tract (your Gut) for digestive and immune support.
How many capsules do I need to take each day?
Great question. For best results take one capsule per day before or during meals.
What is the best time of day to take 50 Billion Probiotic?
This again depends on you, as long as you take it regularly, and at around the same time every day. This could be with breakfast or lunch, but we recommend taking first thing.
How many servings are inside?
There are 30 servings in each jar. The average person uses about 1 serving per day.